הפטנט המהפכני – הזרוע מעופפת – הדרך הבטוחה והיעילה להרמת כל מטען לתוך הבניין. הזרוע מחוברת לכבל המנוף ומניחה את המטען בכל קומה, מכל פתח וצד שתרצו
הזרוע המעופפת מאפשרת אספקת חומרים כגון: לבנים, צינורות, זכוכית, קירות מסך וכל סוג אחר של משטחים, ישירות לכל קומה אליה מגיע מנוף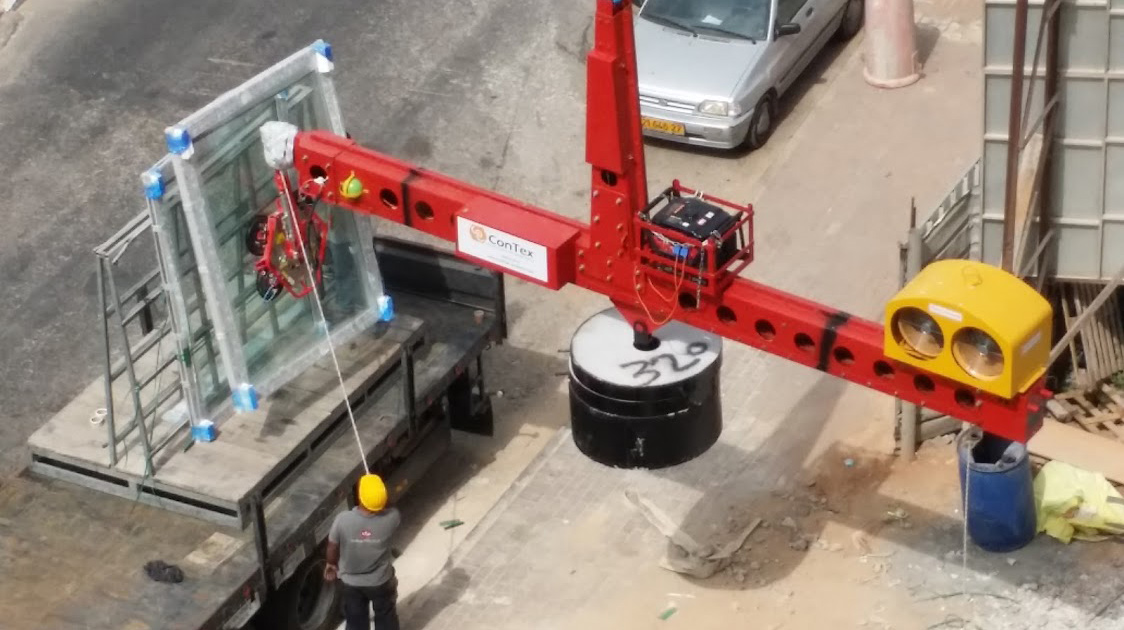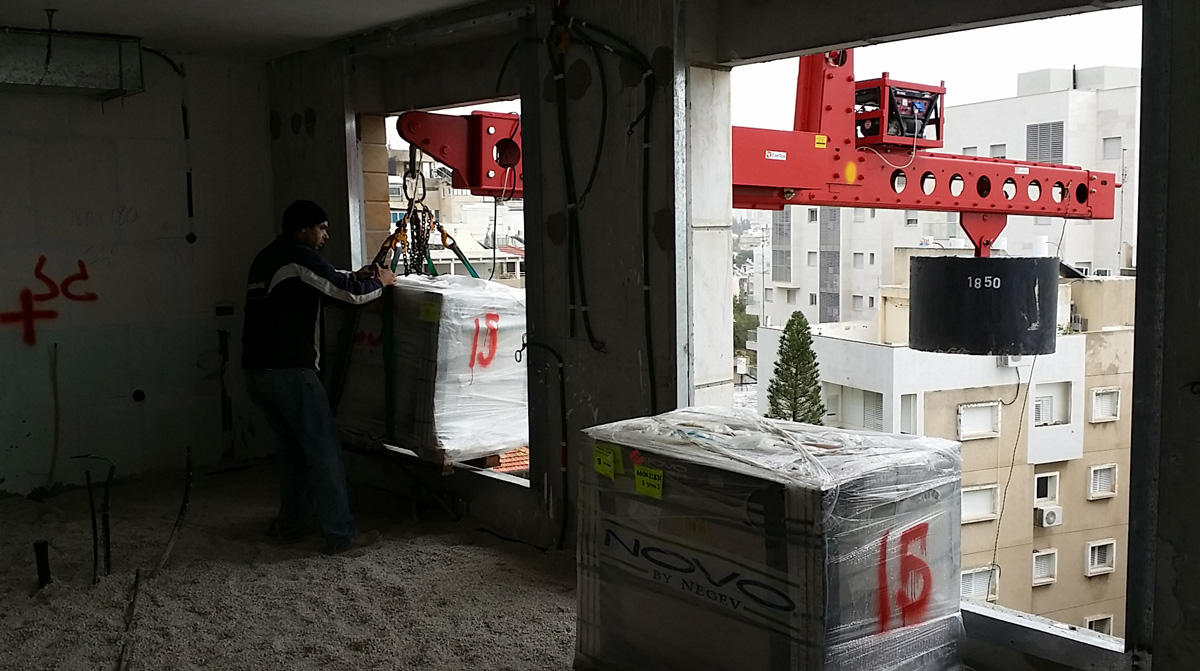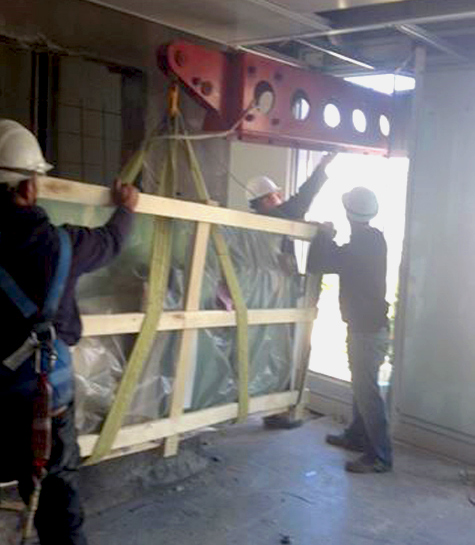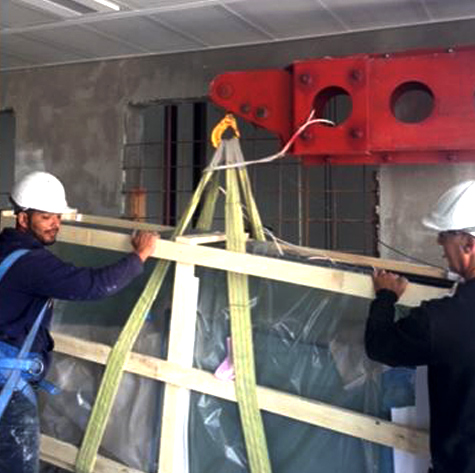 The Flying Arm negates the need for an external balcony and frees up the elevator for transporting workers and other tasks.
The Flying Arm is the safest solution for delivering a load and extracting building rubble with no limit to the size and shape of the load.
The Flying Arm is suitable for work in building with balconies protruding up to 2 meters using a standard product, and up to 4 meters using the extended product and even larger sized balconies by a special made to order product.
Using the Flying Arm will prevent damage caused to the façade of the building and to exterior surfaces incurred when the "swing" maneuver is used to place materials onto the floor of a building.
Using the Flying Arm will guarantee inserting and laying a pallet down on the floor inside the building without causing damage or breakage, and without having to apply stress to the edge of the floor.
Using the Flying Arm reduces the labor required to convey raw materials inside the building.
Using the Flying Arm is suitable for all stages of construction and finishing, and suits any crane with a 3 ton or more lifting capacity.
Use of the Flying Arm is secured and protected by three different systems to prevent an upset of balance.
The Flying Arm is capable of bearing a load of up to 2.4 tons in the standard products and even greater upon a tailored request.

Cargo Elevator Disadvantages
Located at one point on the perimeter of the building requiring a forklift to insert the pallet into the Cargo Elevator.
Transporting the raw material from the Cargo Elevator to the desired area on the floor requires 2 workers.
The dual use of the Cargo Elevator for people and raw materials, dramatically reduces efficiency and leads to long and costly wait times.
Limited by the dimensions of the pallets and the materials which can be inserted into the Cargo Elevator.
Portable or external decks disadvantages
Usually located at one point on the floor.
You cannot use the external deck which is below the external deck of the upper floor.
Because deck's are not available on every floor, moving a deck from floor to floor is a costly and time consuming expense wasting crane time.
The decks themselves create pressure at the edge of the floor and require immediate removal of the pallet.
Safety problems are anticipated when using an external structure.
Cost of a good quality decks is not cheap and primitive decks cost lives.
The Flying Arm was developed by Eitan Leibowitz, the inventor of the patented Magic Concrete Bucket and the patented Magic Arm.
Patent Pending all over the world.